The superformula is a generalization of the superellipse and was first proposed by Johan Gielis in 2003. Gielis suggested that the formula can be used to describe many complex shapes and curves that are found in nature.
In polar coordinates, with r the radius and φ the angle, the superformula is:





The parametric equation for X axis is:





And for the Y axis is:

The upcoming computer game No Man's Sky heavily employs the superformula for the procedural generation of its digital universe.
No Man's Sky is a game about exploration and survival in an infinite procedurally generated galaxy. And when they say infinite, they mean it. includes over 18 quintillion (1.8×1019) planets, many with their own set of flora and fauna. It is going to be released in June 2016.
Some simple shapes that can be plotted by the superformula are these on the image below.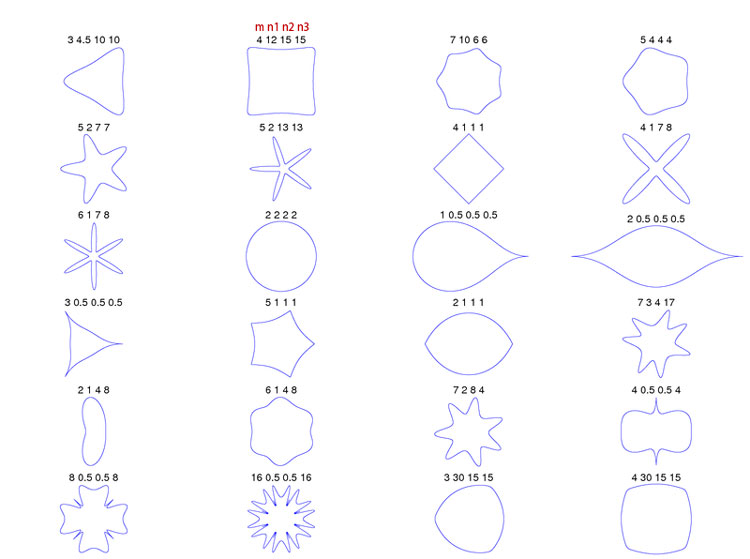 Did you spot these numbers on them? They are m n1 n2 n3 as you probably already figured out.
Here is the Worksheet we created for you.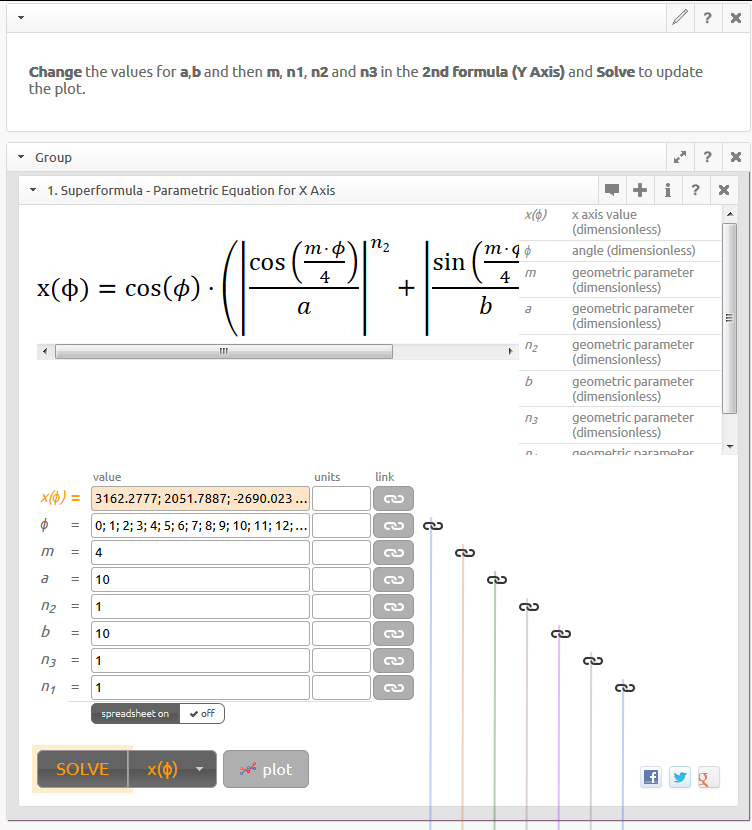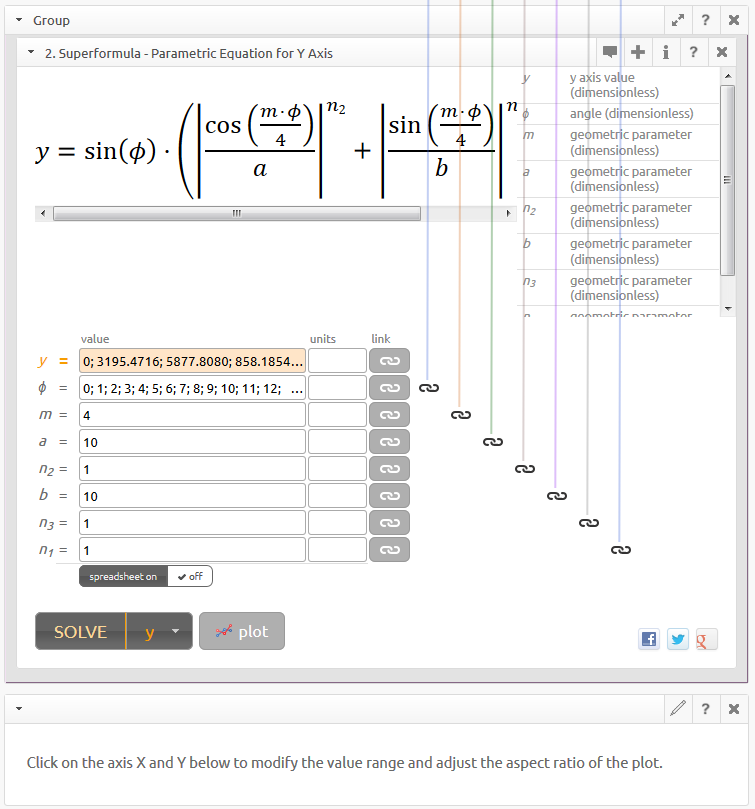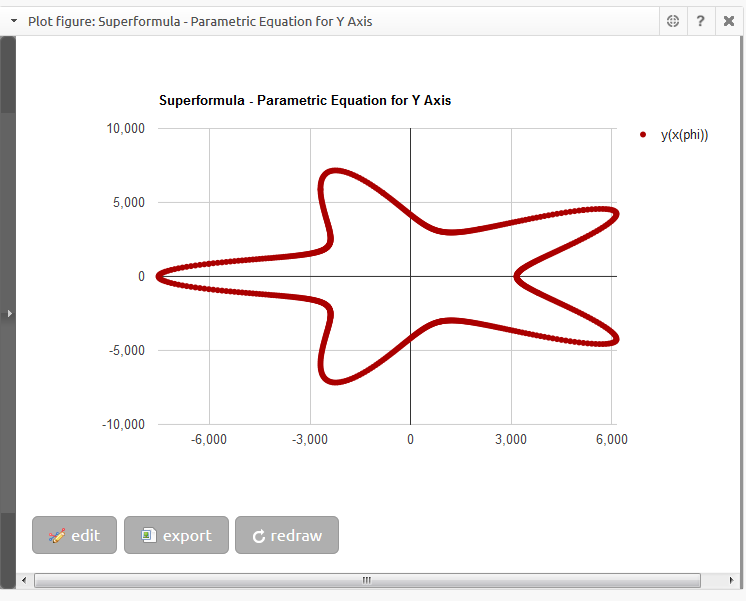 Now you can try create your own worksheet with the numbers you see on the table above. There are instructions all over the place, and a video that explains everything.

Remember to follow our social media pages, by hitting the buttons below!