A major loss in the for the philosopher community occurred last week.
The Italian novelist and philosopher Umberto Eco passed away, and left a significant void in the intellectual elite of our times.
One of his most known novels was Foucault's Pendulum (Il pendolo di Foucault).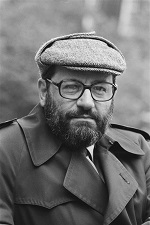 Foucault's pendulum is not just a great ...