Star Wars Universe has many similarities to our own and one of them is the concept of the black holes. In our last two blog posts we talked about the function of a certain weapon (Read this and this for more – This is a Spoiler Free post!) which resembles the effect a black hole has in our world.
In George Lucas' universe Black holes typically resulted from the supernova of extremely large stars (typically supergiants), which resulted in matter so heavy that they could push into the fabric of space, though some were thought to have been created in the initial moments of the formation of the universe. One section of the black hole was known as the Roche Lobe. People who are highly attuned to the flow of The Force (Jedis, Siths etc – -People with high midi-chlorian count, oh no we are trying to forget that moment) had a particular dislike and even dread towards black holes.
Black holes were common in the Star Wars galaxy. One existed in the center of the galaxy. Their intense gravity, combined with the difficulty in detecting them (as they emitted no light) and the fact that smaller black holes could "wander" through space, made them dangerous navigational hazards which snarled hyperspace routes. Hundreds of vessels were believed to be lost every standard year, and the effects of an object in hyperspace or real-space colliding with one were the stuff of every pilot's nightmare.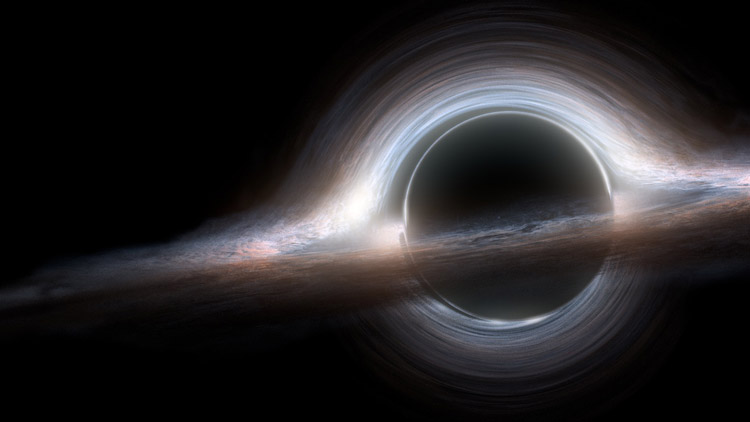 In our world Physicists believe that to an outside observer, black holes have a non-zero temperature and emit radiation with a nearly perfect black-body spectrum, ultimately evaporating. The mechanism for this emission is related to vacuum fluctuations in which a virtual pair of particles is separated by the gravity of the hole, one member being sucked into the hole, and the other being emitted.

The energy distribution of emission is described by Planck's law with a temperature T. The equation that describes that temperature is the one on the left where, h is the Planck constant, c the speed of light, π is pi, G the Newtonian constant of gravitation, kB the Boltzmann constant and M the bass of the black hole in Kilograms.
Go ahead, check Episode I and Episode II as well. You also can solve this equation and search whatever else you want in our database. You will find some help in our fxSolver video.
Also remember to follow or interact with us in our social media pages. You will find links below.